Customer Experience Management
Automatic Call Center
100%
100% answering calls
Don't miss a customer!
Customer Service
7/365
Ringless CEM will always serve your customers!
Fixed monthly price
1850 $/month
Business package
Unlimited users
CRM is system focused primarily on managing customer contacts from organization's point of view. Whereas CEM takes one step further and allows you to manage customer experience completely from the customer's point of view. Which means that every time customer and business are interacting customer will learn something more about your business. The CRM does the exactly opposite.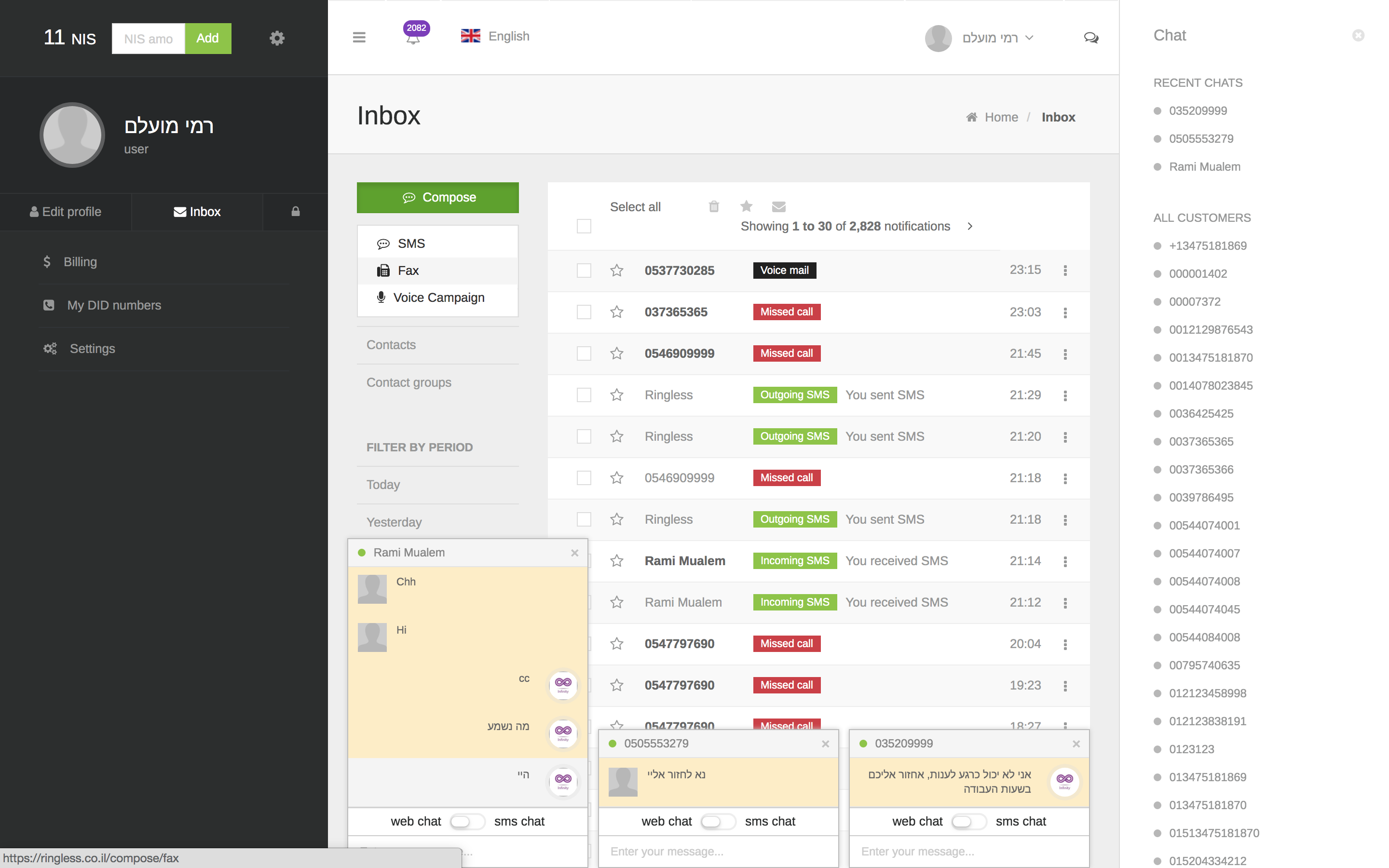 Media Channels
Cloud switchboards, virtual numbers, IVR, FAX in the cloud, send text messages, receive text messages, VoiceMail, email distribution (coming soon), turn your number into a virtual number and more.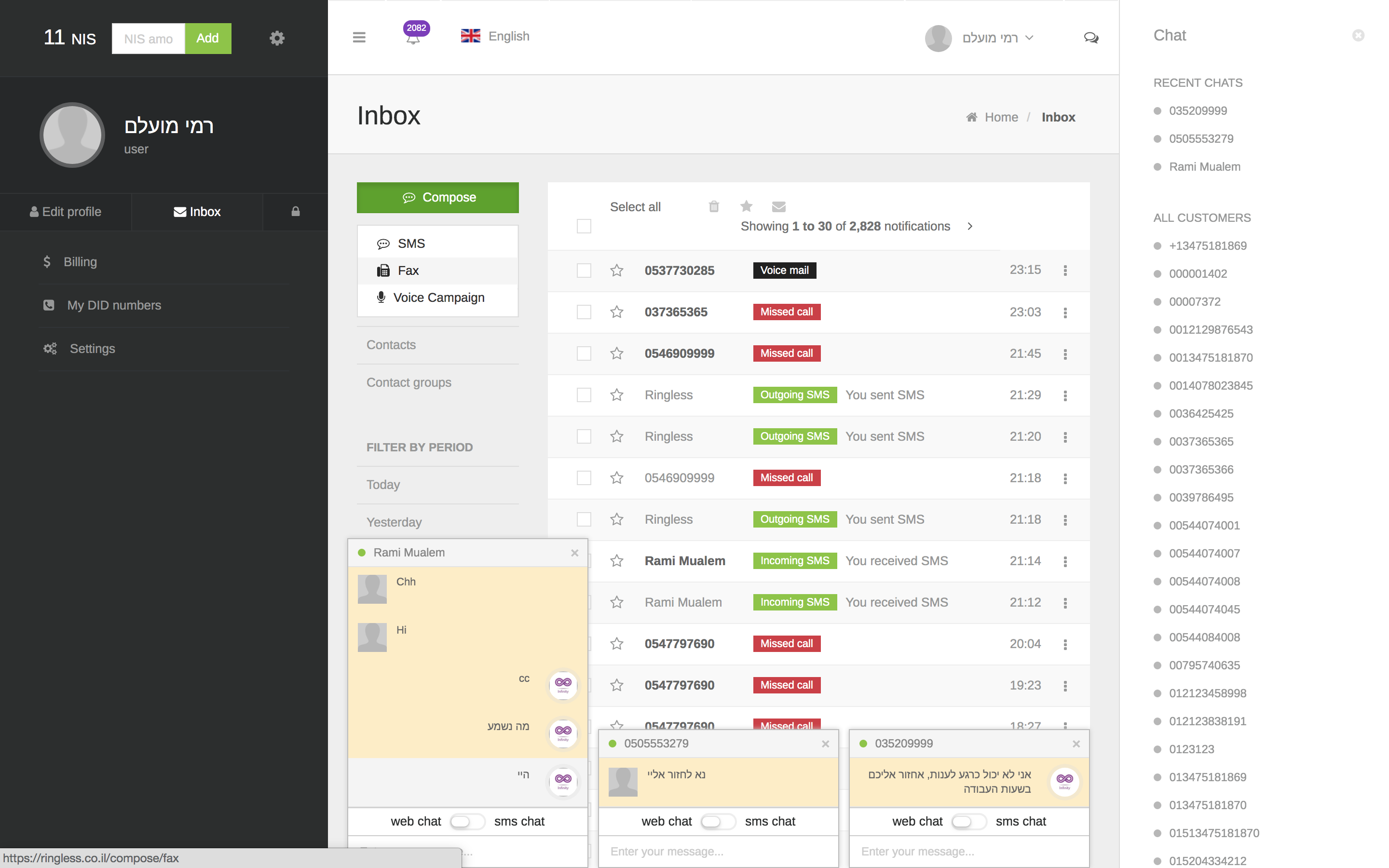 Payment solutions *
Web Store, Categories, Products, Purchase Buttons, Credit Standards, Inventory Synchronization, Models, Quantities, Colors, Shipping, and More - Receiving Payments in PayPal, Credit Cards and More, Establishing a Payment Console without the Need for a Multiple Credit Card Companies, Producing an Invoice When Purchasing and Sending Email to customer in a fully automated way.
* in development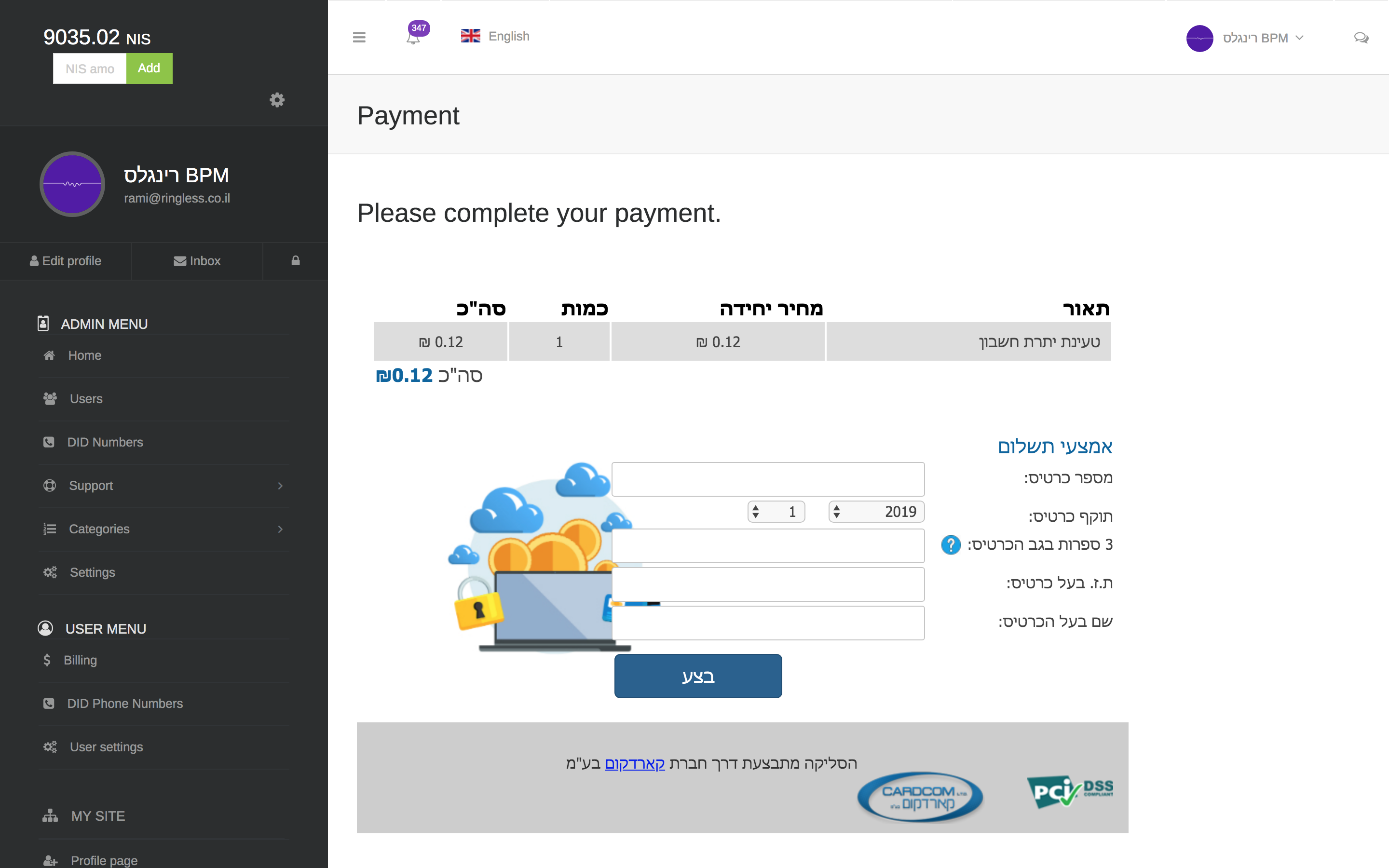 3
usd
No time limit
Only one user
100MB

space
Switchboard in the cloud
Virtual numbers
Fax in the cloud
Ringless FAX
Receive SMS
Send SMS
VoiceMail
Join
$
70
Per month for business
Unlimited users
1GB

space
Email plan plus
Automatic Call Center
Digital Business Card
Customer Service Center
WhatsApp Virtual Number
$
1850
Per month for business
Unlimited users
1GB

space
Customer Service Plus
3 keywords on your choice
Call us